I got to work plenty early on these dresses... but still ended up madly sewing Friday morning before leaving to drive the four hours to my folks' house for Easter weekend. I actually had the little girlies' dresses done, but was working on finishing up Sage's. All the dresses started as Ottobre patterns (from the summer '05 issue) but morphed into twirly dresses. Afterall, even almost-eleven year olds need a good twirly dress every now and then.

Here are the original patterns, so you can kind of see the changes I made: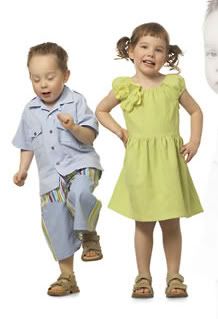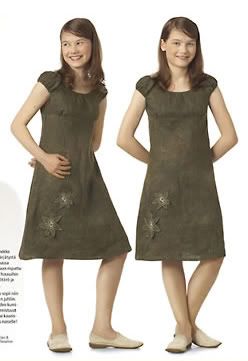 Sydney's went together beautifully, no problems at all...


Sabrina's, not so much. I guess that's what you get when you stay up til 1am sewing. I mixed up the measurements for the bottom two tiers. When I sewed on that middle green one, I was thinking that it was a lot fuller gathers than Sydney's had been, but it didn't register why. So after serging and topstitching it all, I had to pick it out, UGH! Still after all that work, it ended up fine.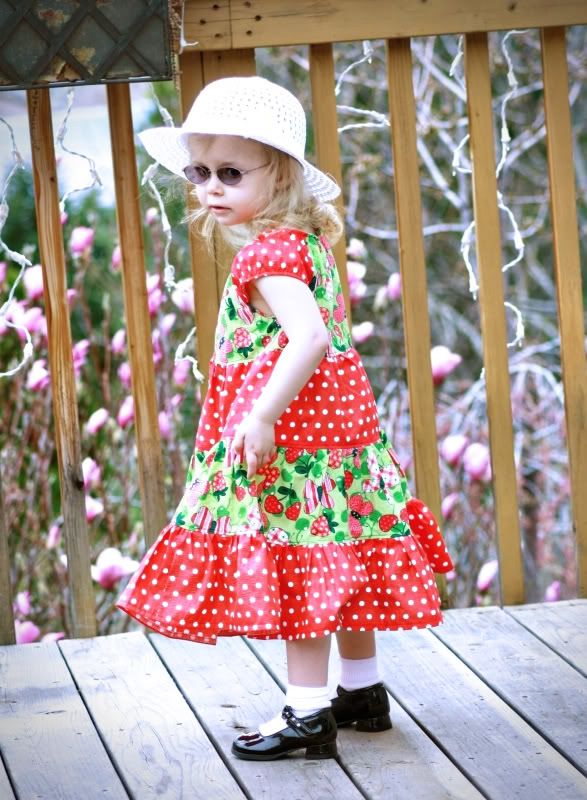 Sage's dress gave me a few minor headaches, just because while I sew well, actually fitting dresses is a skill I'm still working on. I had to modify a few things to get the fit right. But I actually love it and so does she. The zipper went in like a breeze, and she just looks fabulous in it.
BACK: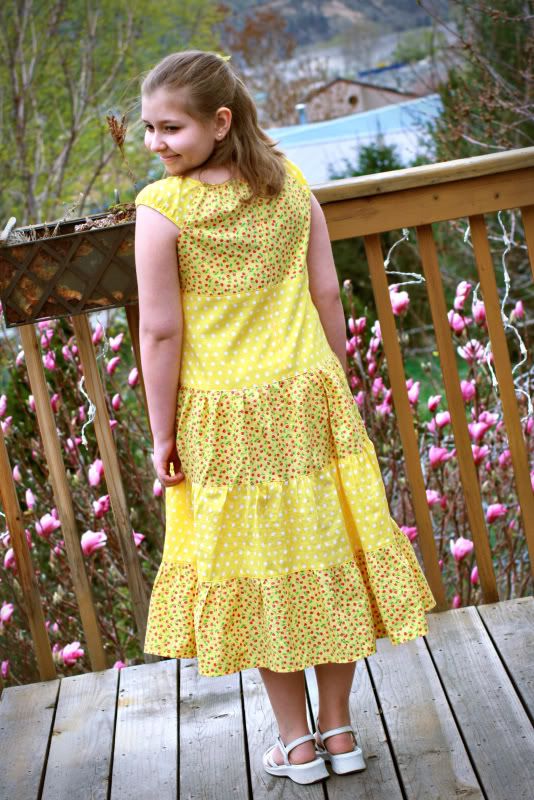 Twirly front: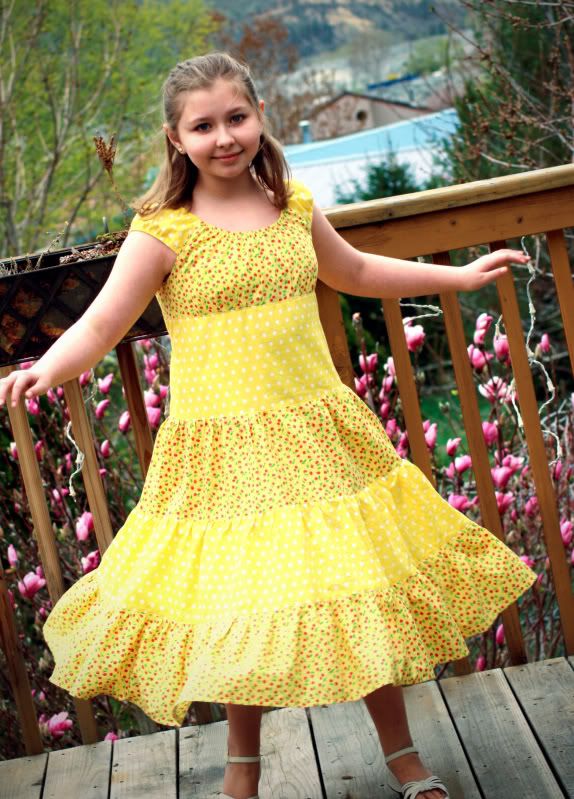 And all three girls together...