Yo ho mateys! This kit be perfect for all your high seas adventures photos, Caribbean dreams layouts, or just for some ol' pirate fun. Full of texture and depth, this kit has so much more than what you can see in the preview... I just couldn't fit it all in! But find a complete list of everything here. This week it's on sale for 30% off at Digital Freebies. You can also find it in my shop at FaithSisters.

Here's the full kit...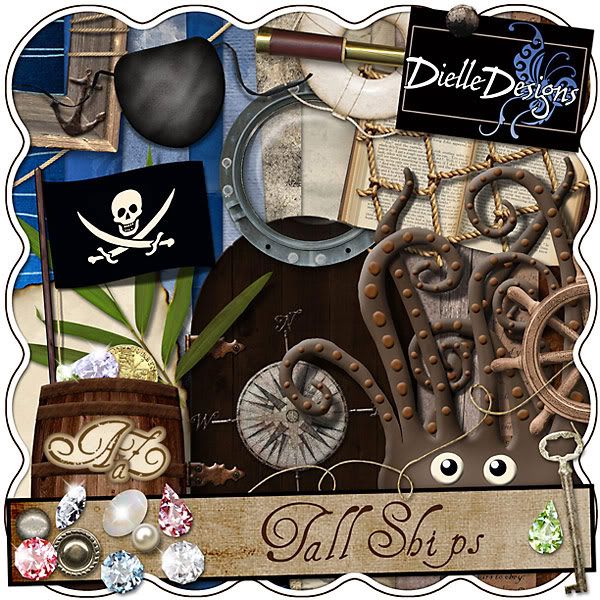 Find just the elements right here.

The papers...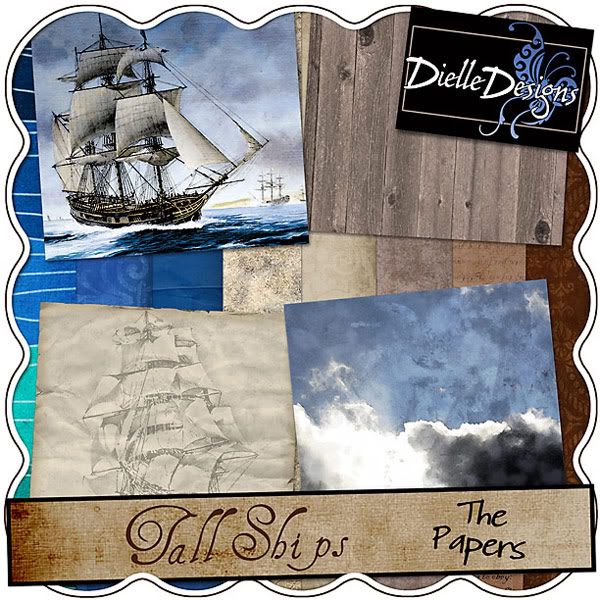 The alpha...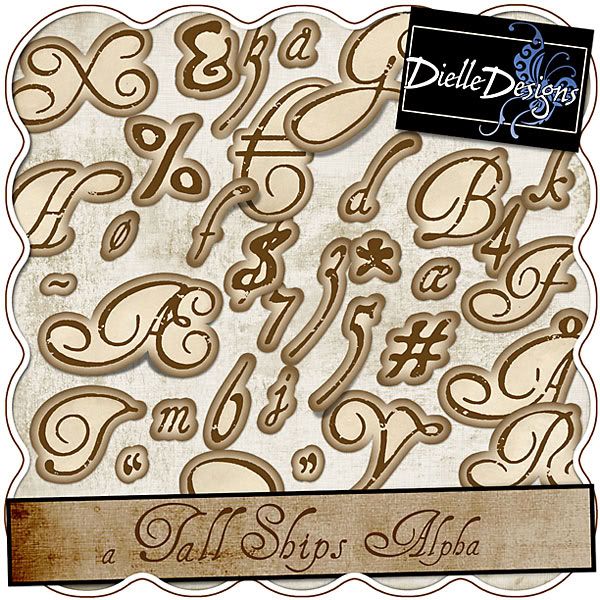 And a few fabulous CT LOs using the kit.
By Jenn...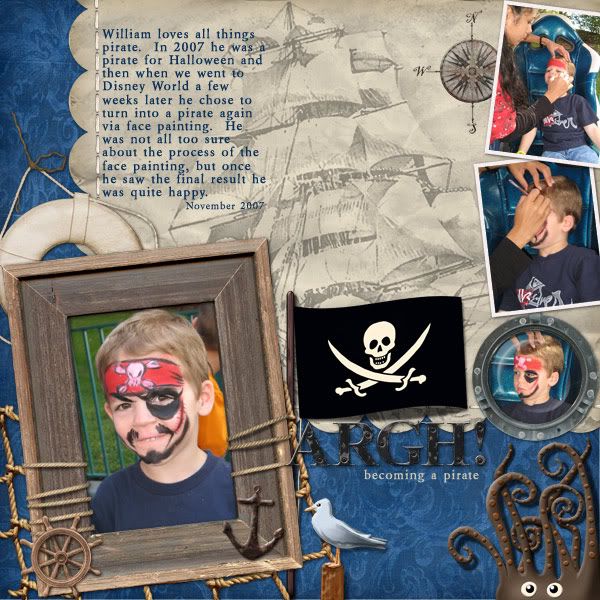 by Bohunka25...

And another by her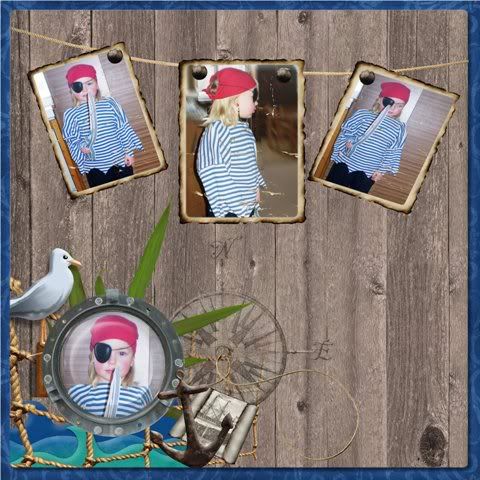 And one by me...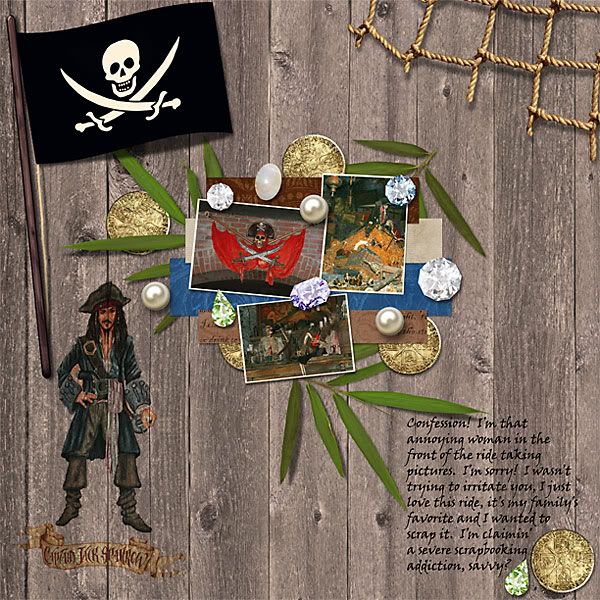 Ok, and finally here's the freebie sampler. Click the image to go to the download...